Update v1.7 —

new design, Volanta events, aircraft icons, and much more!
Giving you one more reason to fly
Volanta is an easy-to-use smart flight tracker that integrates all your flight data across all major sims.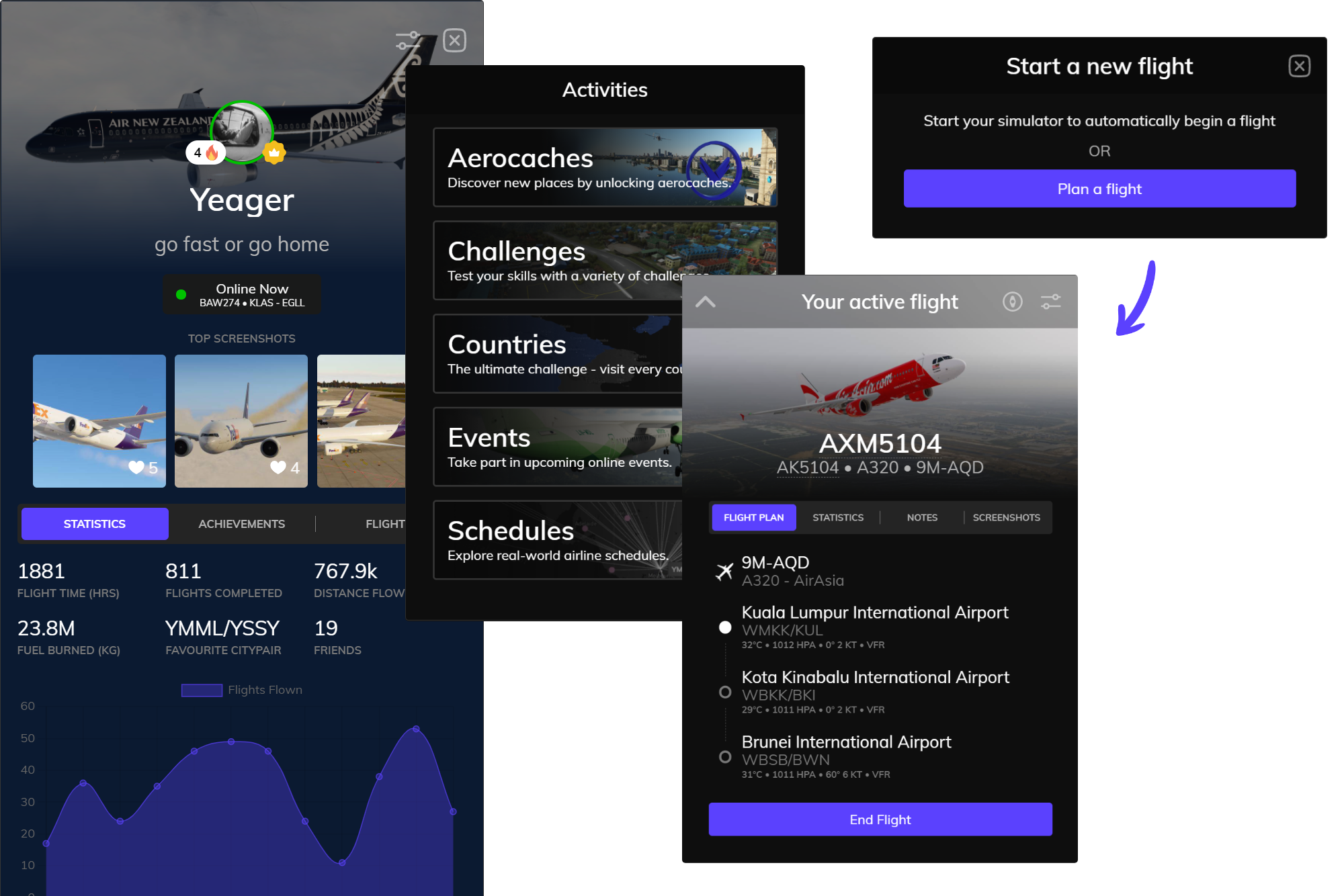 Take flight with our easy-to-use interface, which takes all the paperwork out of setting up a flight in your simulator - leaving you more time to enjoy your flight.
Aircraft
Volanta keeps track of your aircraft, anywhere in the world. Each aircraft has its own location, flight history, image, and accumulates flight hours (along with many other statistics).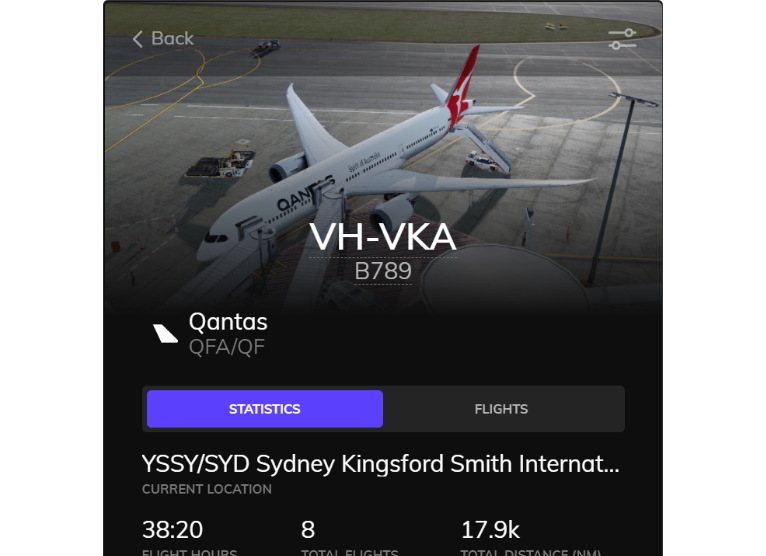 Intelligent Tracking
Flight tracking is at Volanta's core, so we've put a lot of thought into efficiently tracking flights, so you can focus on what's important. We call this "get in and fly".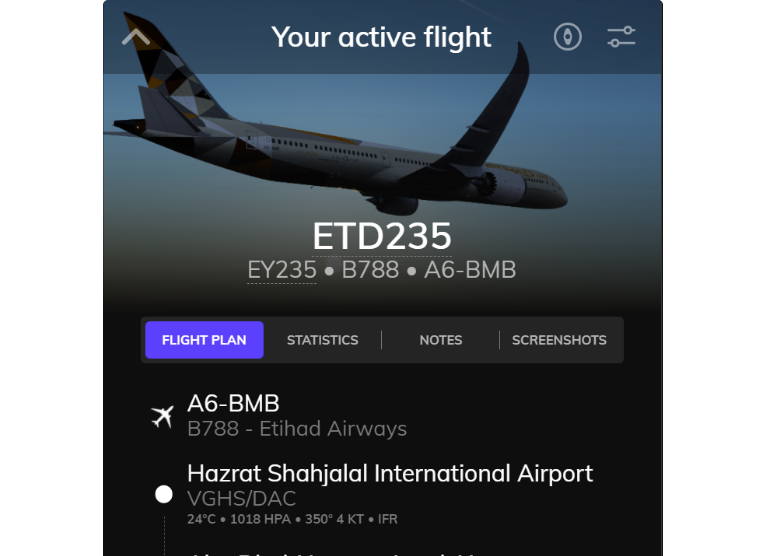 Expand your horizons with Volanta today!
Join Volanta and connect with our global community.
Download Volanta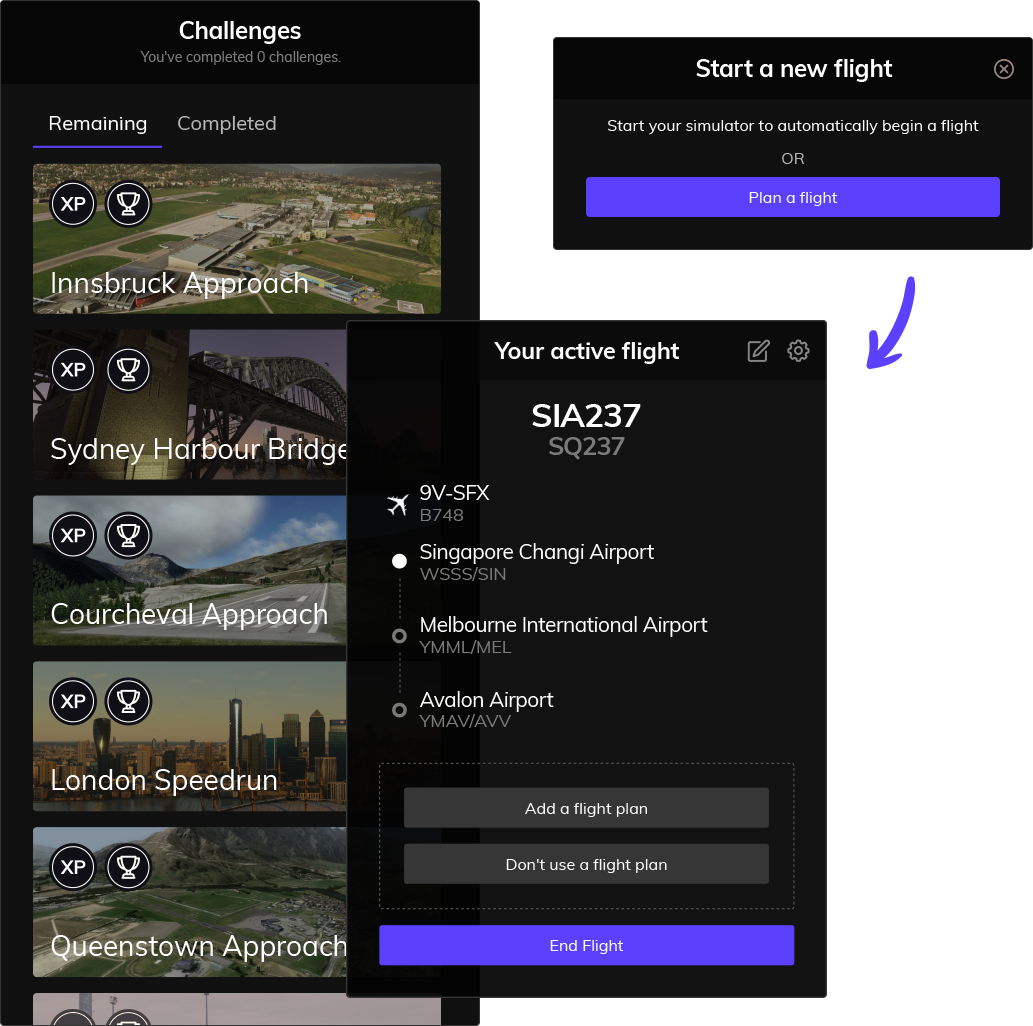 This is just the beginning
We want to see Volanta grow into a tool everyone in our community uses.